A vigil was held for Michael Arthur at Columbia Park on Saturday, December 19th. Arthur is the most recent victim of a dispensary robbery turned lethal.
Stock photo from Pexel
ID card verified, buzzed in, next thing you know, you're being robbed.
What metaphor would you use to sum up 2020? After smoking some weed and contemplating, the word conflagration came to me. Searching the term on Google, it is defined as, "a large and destructive fire that threatens human life, animal life, health, and/or property. It may also be described as a blaze or simply a fire. A conflagration can begin accidentally, be naturally caused, or intentionally created." The sweeping changes manifested by the COVID global pandemic followed by the devastating damage caused by the forest fires in Oregon has impacted the Cannabis Industry. Back in August of 2020, the city of Portland became a magnet for marijuana dispensary robberies. In May alone, there were 47 dispensary break-ins reported. The wave of terror and fear are still echoing in the month of December, as the cannabis community mourns the death of father, son, friend, neighbor, and budtender Michael Arthur in the most recent shop robbery. We had a moment to pay our respect and speak with the owner of the dispensary, Jina.
There was a vigil held for Michael on Saturday December 19th at the Columbia Park not too far off from where the dispensary, Cured Greens, is located. I got there with my partner and friends to show our respect and support when I realized, we had gotten there too late. Fuck, I thought as my eyes scanned new and unfamiliar faces wondering who would be the best person to speak with. What did we here at CWC have to say? Hear? Be a witness to? I silently pondered this as my group and I walked over to a couple. I asked if we were at the right place, for Michael's vigil. She said yes but we had missed it. I got my times mixed up, damn it.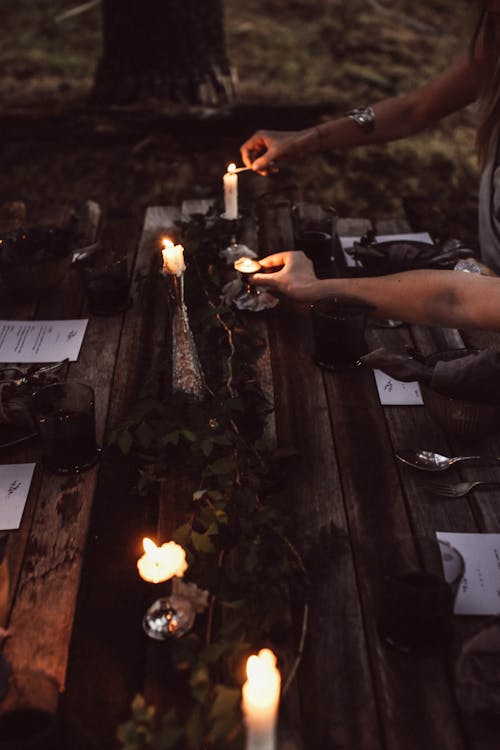 "Is there anyone from the Arthur family or anyone from the dispensary here I could speak with?" I was motioned over to Jina, the dispensary owner of Cured Greens. She was enveloped in a white jacket, with her hoodie up, shielding her head from the cool air emotionally swaying around us. With tears in her eyes, she accepted the roses I handed her and shared with me the heartbreaking and traumatic event that took place at the shop, on Monday the 14th, resulting in the murder of Michael.
As her story and experience echoed throughout my brain, I shivered reflecting my own experience. Then I thought about some of my former co-workers' experience with robbery, armed and unarmed, present and not present (as in the shop was broken into with nobody present or present as in the robbery took place during business hours). From the various conversations I've had with the workers whose positions vary in the industry, I can say many of the dispensary employees do not feel safe while at work. If you're unfamiliar with what the process of going into an Oregon dispensary is like, legally a store employee checks your government issued identification card before letting you in, certainly before being able to purchase any cannabis product. By law, the dispensary must have 24/7 surveillance footage. The customer walks in, hands identification that is to be verified and once it's good, they're allowed entrance. Even with the budtender checking for identification, and with the camera recording, robberies are still happening and people are being killed in the process.
---
ISSUE NO. 1: There is no real "security" measure or preventative procedure in place to actually protect the worker. All of the security measures, rules, policies, laws in place protect the product.
One of the hardest things to do after experiencing a robbery at work, is returning back the next day, for some continuing work as though nothings' happened, or worse, the incident is not addressed. When I checked-in with Jina, she cried out her sadness and frustration with the current check-in procedures the OLCC has in place. Mainly that even with all the systems in place – camera surveillance, ID verification, panic button – when those failed and she called the police, she felt abandoned and unsupported.
ISSUE NO. 2: The Police DGAF about responding to any dispensary emergency calls asking for support and protection.
Jina observed that with previous calls to law enforcement, the response could be finicky. When the shop called the police on Monday to call for help, she said she felt that there was no sense of urgency on the polices' end to come and scope the scene to help. During my employment as a budtender in Orange County, California the shop I worked for had been robbed once-I wasn't present for that one. That was over the weekend. When I went back to work on Monday, the waiting room and pathway to get into the budroom where the product was displayed had all been altered. There was this intensified energy of fear, uncertainty, and trauma for the ones who had been present for the first round of armed robbery. The same culprits who robbed us once tried to rob us again within ONE week of the first incident. Seeing that my boss was actively working on providing security for his employees made me feel good in that we were taking measures to handle any future incidents. We also hired a security guard who had a firearm. I was present for the second attempted robbery.
---
There were three men who jumped out of a car wearing ski masks, each with duffel bags in one hand, shotgun in the other. The first line of defense paid off- our security guard defended us and ended up firing some rounds, hitting the car and one of the suspects. They didn't enter the dispensary fortunately and ended up leaving as quickly as they showed up. When the cops finally showed up, we let them know we found little bags of crystal meth laying around. The masked men may have been tweaking. The demeanor we faced from police officers were to the liking of: "Well what do you expect? that's what you get for being a dispensary. Nothing to see here boys!" There was a few squad cars of police officers. The cops seemed uninterested in getting our statement or following up with us. Even though there were service men present, I didn't really feel there was anyone there actually to serve and protect that night. Whether the robberies take place in California or Oregon or any other state- workers deserve the right to feel safe at work.
Truth: it is hard to tell who in the community has intentions to cause harm, or steal when they come into the shop.
I've budtended to customers who've tried to steal right before my eyes. Some of these offenders have been regulars. Others newcomers. Having the proper systems in place that put the safety and protection of the worker at the forefront of check-in procedures is something business owners, OLCC, and the state of Oregon don't think about.
Until it's too late.
What We Need
One of the biggest issues dispensary owners face is the inability to operate as a cashless establishment. The process for cannabis retail stores to open up a bank account is very arduous. The shops who find themselves able to accept card payments are but a select few. In most cases they've omitted the truth about the type of business they are in order to be accepted to use credit card machine services. Maybe down the line the card company looks into the business and then once they've identified the business is a dispensary, they cancel the services. I am speaking from personal experience working at my former shop, it was really difficult to be granted permission to open up a bank account.
The next item to address is: how are we going to be so stringent about tracking cannabis product to the point where the product have GPS tracking devices barcoded and require 24/7 surveillance of the establishment, yet we are unable to legally keep a database for recreational customers? Cannabis stores are limited with their options when it comes to having legal places to hold their money.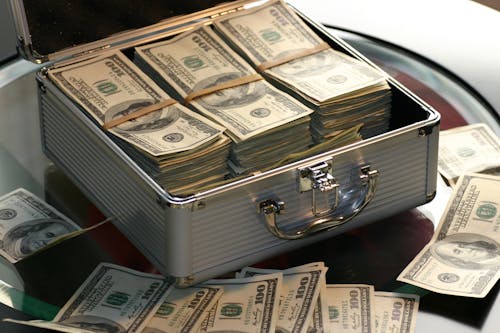 The Oregon Cannabis Association recently announced on their Instagram that they "have redoubled efforts to prioritize this ongoing issue of targeted dispensary robberies…more on those actions to come." The police are currently investigating the case, if you or anyone you know has any information that could help bring justice to the Arthur family, we encourage you to step forward. We also have an anonymous tip hotline available through our website for anyone who needs additional support and needs a safe place to air their grievances. Check out our past post, "Helping Workers Heal After a Robbery" if you're an employer or "Healing After a Robbery" if you are an employee who has been affected by dispensary robberies for some tips on what to do after the incident.
Any help and donations are appreciated, to learn more on how you can get involved check out Cured Greens' social media to find out more. #ALLPOWERTOTHEWORKERS
Note that the contents of this guide are intended to convey general information only and not to provide legal advice or opinions. Contact the Cannabis Workers Coalition for employee-side employment attorney referrals.